Admission to Museums – One fee for all museums
Adults 13-59 years: $10.00
Seniors 60 and up: $6.00
Children 12 and under: FREE
Passes available at Museum
7 days a week:
9am to 4pm with last entry at 3:00pm
Closed on Major Holidays
Located on the second floor of the Powerhouse Building, our historic museum opened in September 2001. This delightful collection has been a stopping point for thousands of visitors who arrive from around the world to travel on Route 66 for adventure and education. Imaginative and ever-expanding displays present these modern-day explorers with a variety of information, including vehicles, photographs, and artifacts gathered over the history of "The Mother Road."

Our small theater features a one-hour movie that tells the the story of Route 66 in Arizona. The Electric Car Museum, recently includes a fascinating selection of electric vehicles such as race cars, motorcycles, and autos—both old and new.

Groups (10 people, or more than 100) can be accommodated by combining the museum visit with a concurrent theater showing, a trip down the block to the Mohave Museum of History and Arts, and a visit across the street to Locomotive Park. The Bonelli House is another historic downtown attraction that can be considered for small groups.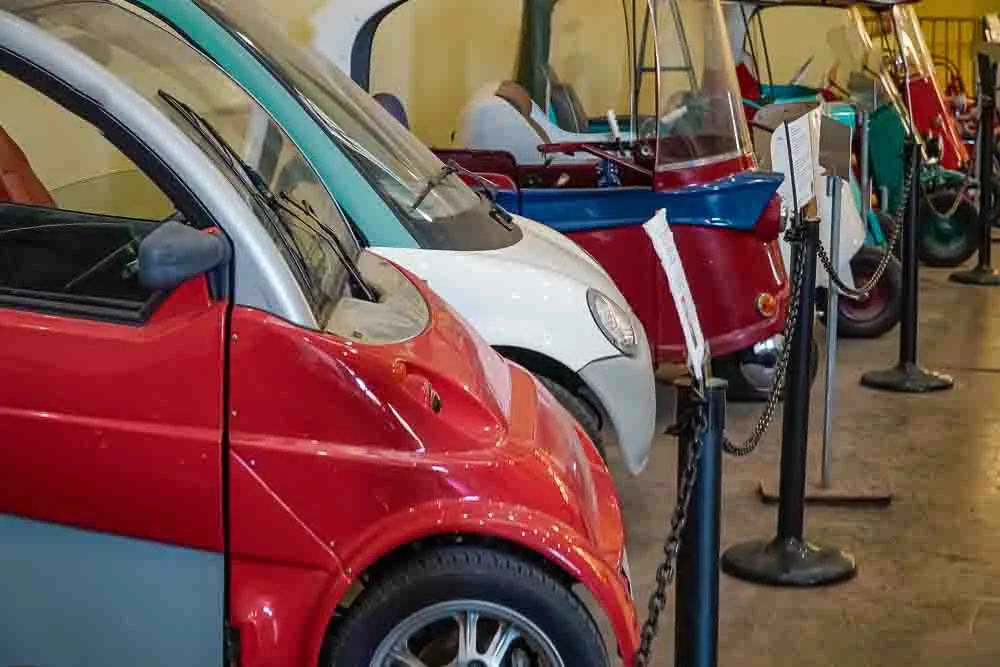 Theater and Electric Car Museum
Your entry pass to the Route 66 Museum includes the Electric Car Museum and the theater. The hour-long video in our small theater (seats about twenty people) shares the colorful history of the "heart" of Route 66, the stretch that includes the towns of Seligman and Kingman.