Admission to Museums – One fee for all museums
Adults 13-59 years: $10.00
Seniors 60 and up: $6.00
Children 12 and under: FREE
Passes available at either Museum
Tuesday – Saturday:
9am to 4pm with last entry at 3:30pm
Closed on Major Holidays
Northwest Arizona is a land of pine forested mountains, deep canyons, fertile river valleys, and high cactus covered deserts.  It is rich in a variety of minerals: gold, silver, copper, molybdenum, turquoise and other gemstones.  The region is inhabited by shy bighorn sheep and deer, snakes, scorpions and tarantulas as well as quail and cactus wrens, antelope, coyotes and the inevitable jack rabbits. 
The history of the area is as varied.  It was peopled originally by "The Forgotten Ones" and of late by the Mohave, Hualapai, Chemehuevi, Havasupai and Paiute Indians.  It attracted soldiers, missionaries, steam boaters, ranchers, railroaders, miners, merchants, schoolteachers and all of the others who helped to settle the area.  Fleet-footed Mohave Indians blazed trails or followed the ones left by their ancestors or animals.  Missionaries and Spanish soldiers searched for souls to save or gold to mine.  Wagon trains rolled through, filled with people seeking land or a new way of life.  Herds of cattle were driven through to feed the military or the new settlers.  All of these people left their footprints in time and changed the face of the land.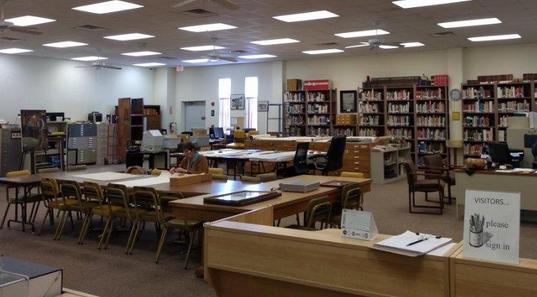 The museum research facility houses a collection of documents, manuscripts, maps, and photos related to Mohave County and the Southwest. The research facilities are open to the public from 9 a.m. to 3:00 p.m. on Wednesdays and Thursdays.
Founded in August 1961, the Mohave Museum of History and Arts is a private, not-for-profit organization.  Its growth and current operations are financed entirely by admissions, memberships and contributions.  The benefits of membership include free admission for members and their guests, a 10% discount in the Gift Shop, a monthly newsletter and invitations to special events.  Your contribution, large or small, in whatever form it takes, helps to preserve, and make available to the public, the history of Kingman, Mohave County and the greater Southwest.